Weekend Laugh: Shaan Baig Puts the Creepy in Congressman
Accompanied by a hokey melody and surrounded by nature, aspiring comedian Shaan Baig mocks the typical Congress ad. In his spoof, Baig goes through mundane slogans and political rhetoric of the "I represent you" variety, forcing a smile here and there and attempting to get "you, the people" excited about his message.
But Baig doesn't stop there. Sliding head-first down a playground slide, he makes us slightly uncomfortable, forcing us to giggle along as we listen to the sound of his chuckles and nothing else. Imitating certain candidates, Baig poses in awkward positions and acts in a stalker-esque manner, proclaiming that he's a guy who will "be there for you" and who will help you–even if it means pouring your milk, ruffling your hair or handing you shampoo while you stand there in your birthday suit.
Like most hopeful congressmen, Baig issues his cheesy call to restore family values. Most importantly, after putting the shenanigans to rest, he finally "approves this message". Based on this hilarious parody alone, we'd totally vote Shaan Baig for Congress!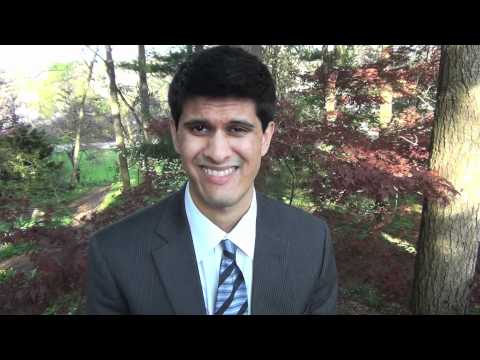 –
Medha Imam is an editorial intern at Divanee.com.