Pause. Rewind. What? CNN's Wolf Blitzer Cautions Pakistani FM
"HRK interview on CNN. Smart and confident. Blitzer just said, 'I want YOU to be careful when you go back.' So condescending and misogynistic."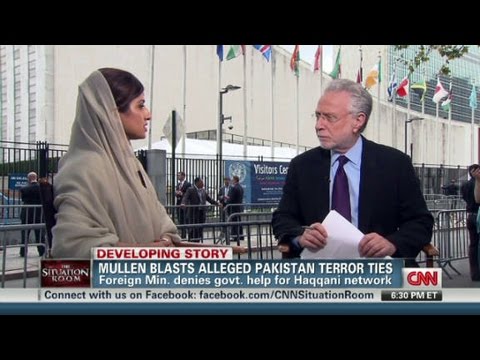 I got this text from a friend last night and didn't even have the time to wrap my mind around it before the Twittersphere took to criticizing. Tweeters all over were expressing their shock at CNN reporter Wolf Blitzer's chauvinistic warning to the Pakistani Foreign Minister Hina Rabbani Khar at the United Nations yesterday in New York City. After asking her a series of tough, pointed questions, Blitzer backed off and apparently told her to take care of herself.
How kind of him. We're sure she had no idea that she lives in a dangerous country. What a gentleman.
Not.
Blitzer, do you realize that you completely undid any of the good you did in asking Khar hard questions by ending with that? Now, instead of focusing on the way HRK dodged answering whether the Pakistani government has ties to the Haqqani network, we're more preoccupied with your blatant sexism. We're pretty sure you would not have offered Prime Minister Yousuf Raza Gilani the same concern.
But that's not the end of it. In searching for a clip of the interview from any outlet — from CNN to YouTube to DailyMotion — we found it impossible to find one that doesn't cut off before Blitzer actually makes this remark. Clearly, CNN realized how inappropriate and offensive Blizter's remark was and, instead of owning up to it and having him offer a response, they took the cowardly route and edited it out. To see one of the world's leading journalists and the global news network for which he reports performing this kind of verbal hit-and-run is embarrassing, and that's why Wolf Blitzer and CNN are:
Brownlisted.
—
Amina Elahi is Divanee.com's Managing Editor. Check out her blog.