The Rebirth of Raghav: Q&A w/the Canadian Pop Sensation
Raghav Mathur has returned. The Canadian-born South Asian singer burst onto the scene in 2003 has long been an R&B/pop fan favorite. But the artist tells Divanee.com that he never really went anywhere. And he's right. In addition to putting out music in Hindi and working in the Middle East, the artist has been hard at work on his new album "The Phoenix". With a fresh sound that is a true departure from his past work, but still identifiable with the Raghav we all know and love, the 28-year-old singer caught up with Divanee to explain the experimentation and talk music, inspiration and more!
You've been quiet for a little while now. What's the story behind the break?
There's been a break, and there hasn't been a break. I put out two Hindi records in the meanwhile, and I've done a lot of work in the Middle East and India. I wanted to come back with a record that was very different, though I did that with "So Much" (2005). My albums had only really been coming out in Canada, and I want to change that. I want to get my music everywhere around the world, all over Europe, the States [and] India. One thing constant, throughout such that it hasn't felt like a break, is the core fan base, the interest in my record. So it hasn't felt like a break in that sense. I hope this record translates throughout the world and will break out of Canada.
Your single "Fire" has a very different sound from your past work. Is this a deliberate departure on your part or are you just enjoying some experimentation?
I think it's the latter. I always said this: Music is like a catalog you look back on 20 years, and you can say that you tried everything. You worked with every different producer, tried every piece of music, thought about how you can approach your work. And with "Fire", writing this with Jim just felt like this was the record that was right.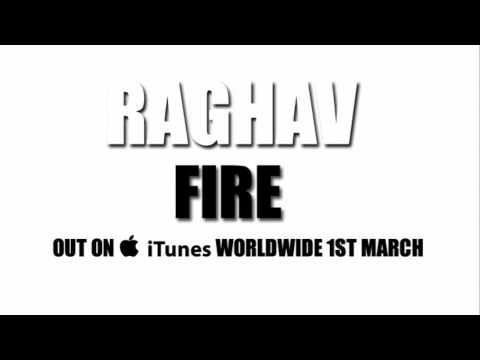 One thing that has always set you apart from some of your contemporaries is your blend of English and Hindi. Why is it important for you to express your music in both languages?
Well, I think all you gotta do is come to one of my shows, and you'll see exactly why. I think it's what set me apart and what's still setting me apart – I feel best being able to say here's an English record and three months later come back with a Hindi record. Again this is going back to the concept of looking at a catalog of material.
Seeing the sort of success Jay Sean has met since he joined Cash Money Records, do you want to tread down a similar path?
I think those kind of things you can over-plan. As far as Jay goes, he was very simple-minded in how he would do it. He deserves it. We're very, very different artists. I've made three or four Hindi records in the last two years. Those records are probably not gonna get played on Hot '97. It's about a catalog of material where you're happy and know where you want to go. For me it's very important to do a bit of both. Certain records can translate better – [the] reaction on Fire is [that] it translates greatly, in a different way, which can lead it to step out of Canada and the UK.
Let's say you're stuck in a room for 24 hours with the task of producing a song. You can choose one producer to work with, and you get three instruments of your choice. Which producer and what instruments would you choose?
Quincy Jones. Instruments would be keys, base and drums. But yes, me and Quincy Jones. I would love to see how he works. He's made the kind of records that – all the guys that are hot today, Quincy will still be hotter in 50 years' time. If I had a coffee break, I'd add Stevie Wonder.
What two performers would you want to share the stage with to create the best possible concert experience?
Again Stevie Wonder – he's the best singer on the planet. And I think it would be someone real engaging. I think Beyonce or Tina Turner – females that can really get out there and sing her brains out and at the same time give a great performance.
What is one album you never grow tired of?
"The Miseducation of Lauren Hill". There are so many great songs, and the journey – that's the kind of album you'd be remiss if you didn't listen from beginning to end without interruption and skipping a track.
What should your listeners look forward to from "The Phoenix"?
The spine of the album is going to be the tracks I've done with Jim. They are incredibly diverse; they're very different. No one track sounds like the other. I have a feeling it'll be a very exciting year – like I said we're starting in Canada. I feel like I'm starting with you guys and Canada, my fan base and wonderful support from the community around the world. I never put things in a jar and label them as how I see moving forward. I think very humbly that hopefully this is a year to remember in my career.