Pakistani President Asif Zardari …Married?
Updated: February 3, 2011, 4:00 p.m. EST
In a statement issued this morning, Farhatullah Babar, spokesman to President Zardari, called all rumors insinuating that the Pakistani leader has secretly remarried a "vicious and unethical tirade".
Babar further elaborated that current media speculation around Zardari's personal life shows the extent to which the president's detractors are "consumed by their hatred''.
————————————————————————-
News is leaking out through the interwebs that Pakistan's president, Asif Zardari, was recently married in Dubai, UAE.
Tanveer Zamani, an American physician and Manhattan resident reportedly wed the leader of the PPP (Pakistan People's Party), in Dubai this past month. Though a ceremony has not been held, rumors that the prenuptial and paperwork have been put in place, and that religious vows and rites were performed according to Muslim Shiyat Bylaws.
Zamani is a known PPP supporter and holds a PhD in international politics from the UK. She owns estates in London, Dubai, Islamabad and Manhattan. Zardari reportedly held a meeting with President Obama on the 14th of January in Washington, DC, and requested his help in acquiring security for Zamani.
Zardari is the widower of late Pakistani Prime Minister, Benazir Bhutto. Upon his wife's assassination in December 2007, Zardari became the co-Chairman of the PPP, a party established by his late wife's father, Zulfikar Ali Bhutto. Zardari and Bhutto's son, Bilawal Zardari Bhutto, was named Chairman of the PPP but deferred his position to his father while he completed his studies at the University of Oxford.
Zardari has been a notoriously polarizing figure in Pakistani politics. While his then-wife became prime minister, Zardari became a member of the National Assembly of Pakistan, where he received the nickname "Mr. 10%" in reference to charges of alleged kickbacks he received during his wife's premiership. Zardari was accused of embezzling $1.5 billion and was jailed in two separate incidents — from 1990-93 and 1997-2004. According to a New York Times article, Zardari is estimated to be among the richest men in Pakistan, with a net worth of $1.8 billion.
News of Zardari and Zamani's union was reportedly leaked through a United Arab Emirates news agency and has not been denied by either parties.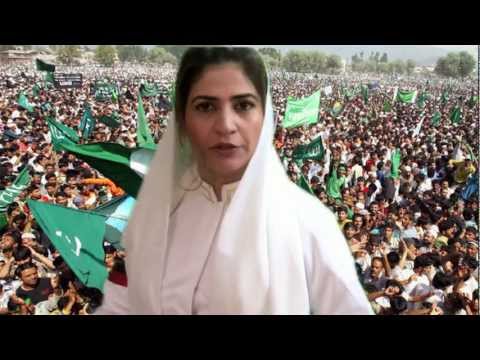 ————–
Sabeen H. Ahmad is a Co-Editor of Divanee. You can follow her updates on Twitter via @SaBean21
—-

Get your daily fix on South Asian news and entertainment by following @divanee on Twitter.