Celebs Raise Money for Pakistan Flood Victims
Naomi Campbell is the latest celebrity to raise relief money for Pakistan. D&G held a party for the supermodel at the Dolce & Gabbana flagship store in London to celebrate the store's 25th anniversary party.  
The party also raised money for victims of the Pakistan floods,which have displaced 20 million people out of their homes.  Campbell aims to raise as much money as she can through her Fashion For Relief fund.
Initial response to the flood victims was slow, but other celebrities that have started campaigns for flood relief include Angelina Jolie, George Clooney, Brad Pitt, Lupe Fiasco, Kanye West, Selena Gomez, Aziz Ansari, Pete Wentz, Joel Madden, Alyssa Milano, Clay Aiken, Ricardo Kaká, Tom Cruise, Maroon 5, and Rachel Roy.
Angelina just returned from a visit to Pakistan in flood affected areas earlier this month.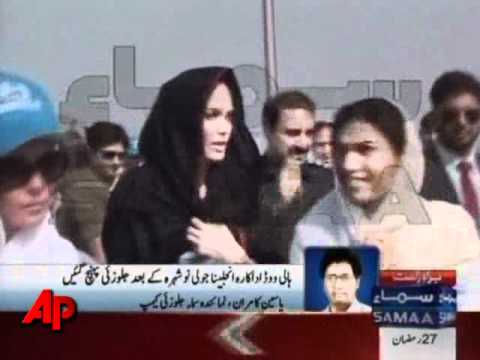 To contribute to the Flood Relief Efforts, please click here for more info.